success story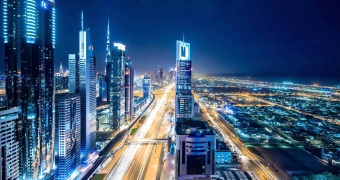 Jun 10
On the way to your dreams in the trucking business
The trucking business is wonderful business and it's constantly growing. Demand is increasing and those who can run a trucking operation are valuable. I've been asked, many times, how much trucking companies make on average. I've seen many numbers, but on average a mid-sized trucking company can earn $500k a month. How does that sound to you? And don't get confused, it's $500k of clean profit, not gross revenue. So, $500k a month equals $6 million of annual profits. Being an owner of such company makes you a pretty solid millionaire, right? The best part is that this goal can be achieved in just about two years if you do things right. The more mistakes you make the further away from your goal you will be.
Read more
Jun 10
How to become a Millionaire in the trucking business in just 2 years?
Does it sound too good to be true? Well, the good news is that it is true and very possible. The bad news is that no one says it will be easy. It's well known that the higher the risk - the higher the reward. The trucking industry is a multi-billion-dollar industry that rewards very generously those who earn it.
So, a trucking company can turn into a tremendous success. And it can make you a Millionaire in just 2 years. Or, if mismanaged, it can become your worst nightmare. Why do some succeed while others fail? In this article you'll find a few crucial secrets that make a great success in the trucking industry possible.
Read more